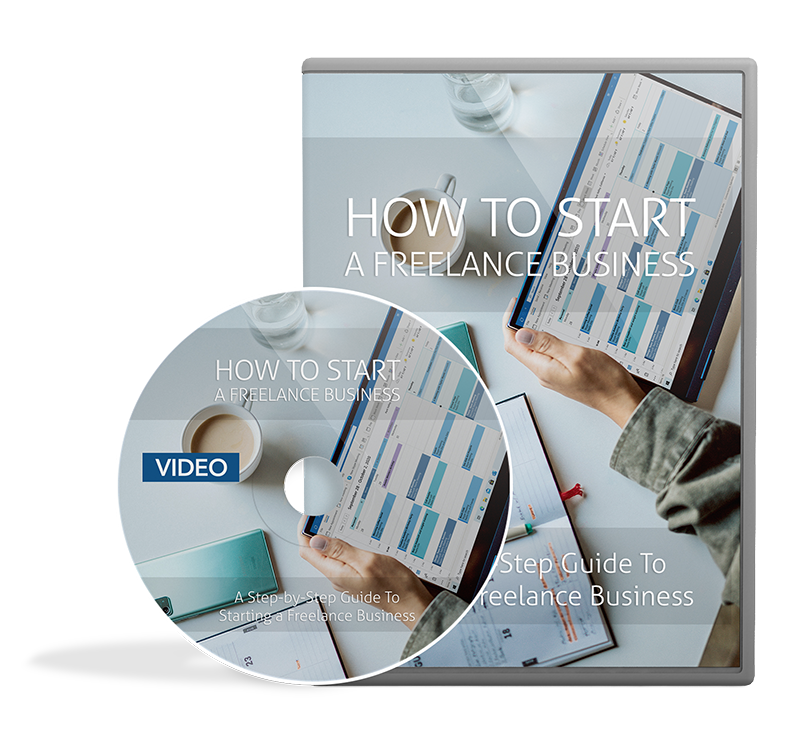 How To Start a Freelance
Business Upgraded Video Package

Now You Can Get Instant Access To a 10-Part Training Series To Help You Get Ahead Even More. How To Start a Freelance Business is a brand new training course that is full of all the tips, tricks, and tried and tested strategies that you will need to start a successful freelance business.
Starting your own business can seem like a huge challenge—there are so many things that need to be considered; most of all, will a freelance business be the right choice for you? This eBook will teach you all you need to know and help you to start your thriving freelance business.

Attention! Are you tired of working a job that bores you.......
......... and instead you want to work doing something that you love whenever you want? Discover a Step-by-Step Guide To Starting a Freelance Business So You Can Work Your Own Hours And Take on Projects You Love. We'll Show You The Ins and Outs of Starting Freelance Business In Our New Ebook!
The benefits of freelance life are unparalleled, and this eBook will take you on a journey of discovery through all the essential elements of starting a freelance business.