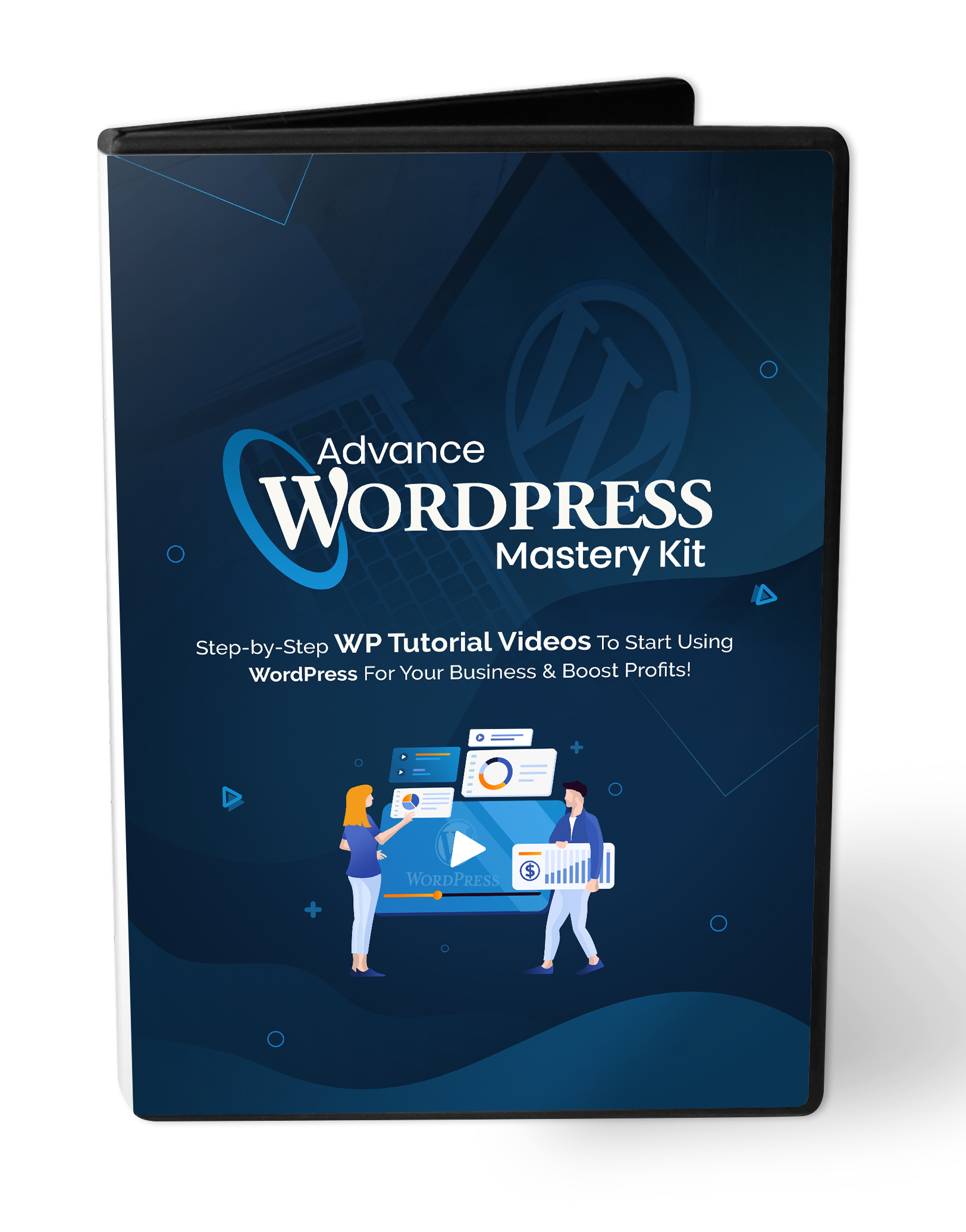 Do You Want To Take Your Website & Business To The Next Level With WordPress?
Grab This Stupendous 'Advance WordPress Mastery Kit' HD Video Training Course To Create Beautifully Designed & Aesthetically Pleasing WordPress Sites Without Any Coding or Tech Skills!
You'll get twenty chapters of step-by-step training videos that will show you exactly how to make WordPress work for you to create engaging, attractive, and professional-looking websites without having a lick of coding knowledge.
Everything is screen-recorded and well-explained. We have covered several initial processes to get you going.

Use WordPress, you've no doubt heard before.......
........ but you probably didn't know the significance of what it meant. Well, from this day forward, you're going to be learning everything there is to know about WordPress.
The learning curve will be a bit steep, especially if you know absolutely nothing about building websites. Don't worry though; we will do our best to make the technical stuff sound easy.
So, sit back, relax, and try to absorb all the information we will be sharing in this 10-part WordPress course.
By the end of this series of Chapters, you'll be able to build your very own WordPress website. You can even use your newfound skill to help other people build their WordPress sites, for a fee of course!